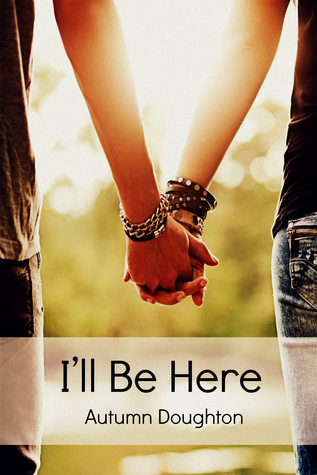 Kindle Edition
,
232 pages
Published November 6th 2012
For the past two years, Willow James has been building the perfect life--a life that centers around Dustin Rant, her dimpled, sports-car-driving, cologne-wearing boyfriend. Willow and Dustin have lots of plans. Plans for college, prom, tonight actually. So, when the unthinkable happens, and Dustin breaks up with Willow over a plate of cheese fries at a steak house, she is left stunned and heartbroken.
With less than two months until graduation, Willow has to start a new life from scratch. She'll have to revisit old wrongs along the way and make the most important decision of all: who does she want to be? She's going to have help from her wacky ex-best friend, her bohemian mother, and an old flame that is suddenly and somewhat inconveniently back in her life.
I can see now that Autumn Doughton will be one of my authors I look to reading. Really liked 'This Sky' so I jumped on over and read "I'll Be Here" as well and of course I wasn't disappointed! This was a good YA read that throws you back into high school and has the 'mean girls' spin on it as well. There are some lessons to be learned along the way of course and I think that I am seeing deeply into this authors writing now ;) Read it, it's good!