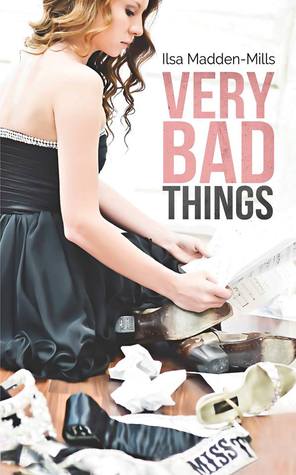 Published September 9th 2013 by Little Dove Publishing
Born into a life of privilege and secrets, Nora Blakely has everything any nineteen-year-old girl could desire. She's an accomplished pianist, a Texas beauty queen, and on her way to Princeton after high school. She's perfect...
Leaving behind her million-dollar mansion and Jimmy Choos, she becomes a girl hell-bent on pushing the limits with alcohol, drugs, and meaningless sex.
Then she meets her soulmate. But he doesn't want her.
When it comes to girls, twenty-five-year-old Leo Tate has one rule: never fall in love. His gym and his brother are all he cares about... until he meets Nora. He resists the pull of their attraction, hung up on their six year age difference.
As they struggle to stay away from each other, secrets will be revealed, tempers will flare, and hearts will be broken.
Welcome to Briarcrest Academy... where sometimes, the best things in life are Very Bad Things.
very bad things indeed....Nora had me laughing at her antics even though life had really dealt her a crap hand. This is a book that shows you even though you have everything you can still have nothing. Nora pulls at your heart strings even though she's being such a pain in the ass, or trying to be. And her friend Mila cracked me up...not to mention some of the other characters. Though I had a couple 'what the hell' moments with our lead man Leo...and wanted to smack some sense into him lol....I truly loved this book and burnt the pages up till the story was over! I can't give too much away, I'm not a spoiler girl....but you want to kick a momma's ass, string up a half brother...high five Nora and check out some amazing abs yourself!! So glad I read this book!!