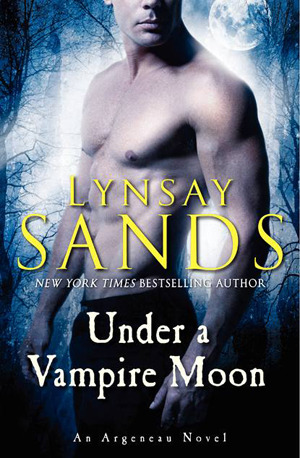 Kindle Edition
,
313 pages
Published April 24th 2012 by Avon (first published January 3rd 2012)
When Vampires Go On Vacation...
Escaping a horrible marriage, Carolyn Connor has no desire to think about men — a vow she's determined to keep while on vacation in St. Lucia. She'll take the Caribbean sun and sea and plenty of tropical drinks with those cute umbrellas poolside, thank you. She absolutely does not need male company, no matter how tan and rock-hard his body may be.
Easy enough, but then Carolyn meets the charming Marguerite Argeneau, who is infamous among her family for her matchmaking prowess...
Christian Notte has well known the power of finding a life mate. He's seen enough of his Argeneau relatives taken down for the count, but he never imagined he'd let himself fall in love — until he meets the enthralling, charmingly skittish, and oh-so-mortal Carolyn. But how will he reveal what he is and still convince this once-bitten mortal to trust him with her heart...and her forever?
An almost divorced woman finds herself in Honeymoon hell on vacation with 2 of her friends. Carolyn is normally very reserved and quiet, yet on her first night of vacation she makes a new set of friends. This progresses into a new Group of friends and so much more.
I loved this book! So many funny moments, and I was literally laughing out loud.
Christian, wow! He did not give up on his woman that is for sure.
I was not prepared for the ending. Heck, I thought I still have more book to go- I was not paying attention that i was nearing the end. I wouldn't say it was a cliff-hanger, and I wouldn't say it was a "all wrapped up" ending either. Its somewhere in between.
With this being a series, you really don't have to read the books in order ( I don't, I read them pretty much as I get them). But it may help you to know some of the characters before hand.